ARP - ONBOARD CAMERA
4Kam, always raced and rallied!

If you're looking for an onboard camera system for racing or rallying then look no further than the ONBOARD CAMERA edition of our Action Ready Package™. Our cameras have been fitted to F1 cars both past and present and are in use across all forms of motorsport.

| | | |
| --- | --- | --- |
| | | |
| Jon Fairley in his Brabham BT11 GP Car | | SWB Motorsport leading in Formula Renault |

What can I do with it?

With the 'ONBOARD CAMERA - ARP™' you can record:

- high quality onboard video.

- general car audio from the 'effects mic' ie engine note/revs etc

How does it work?

With the ONBOARD CAMERA ARP kit Simply mount the camera in the desired position on the car and connect it to the DVR. You are ready to start recording! There are 2 settings for recording:

| | | |
| --- | --- | --- |
| 1. Remote start | - | Start and stop recording using the supplied remote control. |
| 2. Race/Rally mode | - | Have the system start up and record automatically as you turn on your ignition using PowerStart. |

Power! - Car Power Kit

The ARP ONBOARD is supplied with its own battery power but you can power it all from your vehicle if preffered. This avoids the need for extra battery packs and also the hassle of charging. It also means you can film and record indefinitely! If you want this functionality then simply select a Car Power Kit along with your chosen package when ordering.

The CPK will power everything and includes: 12v pickup, splitter cable, DVR-5v adapter.

The Packages

---

ARP

™

- ONBOARD CAMERA

Single Camera Onboard ARP kit.

Xtras

---

4Kam Rollbar/cage Mount

The package comes with a 4Kam bullet camera and microphone along with our DV4 Evo digital video recorder for DVD quality recordings.

A wired remote control for operating the system is provided along with a roll bar mount for the camera (be sure to check your required diameter before ordering!). Optional Car Power Kit for continuous charging and recording from 12v car supply.

VIDEO: See a sample video as filmed with the kit here.

Onboard Camera ARP™ kits in action!

| | | | |
| --- | --- | --- | --- |
| | | | |
| Onboard Camera Historic | Onboard Cam Track Day | Onboard Camera Hill Climb | Onboard Cam Sports Car |

---

ARP ONBOARD2 comes with 1 x 4Kam bullet camera plus 1 x 4Kam WideBoy camera with wide angle lens. The WideBoy camera is ideal for using in-car while facing backwards to film the driver (& or co-driver).

Also supplied in this kit is our Quattro Processor. This allows you to select the main forward facing camera as the main video feed while having a smaller corner video feed showing the in-cockpit action. Optional Car Power Kit for continuous charging and recording from 12v car supply.

VIDEO: See a sample video as filmed with the kit here.

Picture in Picture configuration

Ferrari 360

Alternative auto switching option

Formula Renault

There are numerous other installation options such as using the wide angle camera to film rearwards behind the car or putting it down in the footwell to capture pedal movement. Either camera can also be used as the main video feed and the corner feed can be turned off if required giving you a straight forward choice between the 2 cameras as shown above in auto switch mode.

A further 2 cameras of either style can be added to this package if required. These can be added at time of purchase or at a later date, contact us if you would like to do this.

NB. All of the extra components in ARP ONBOARD CAMERA2 can be purchased separately. If you already have the standard kit or are thinking of buying it you can always add a switch and more cameras at a later time to give further functionality.

---

Win a camera!

Every month we give away a camera so leave your details below to be in with a chance to win. We'll also send you info on our latest products and news on any discounts too!

---

Why a ARP™ ONBOARD CAMERA PACKAGE?

The IN CAR ARP kits offer superb quality and fuctionality. Not only can you analyse each race or rally performance with superb video quality you can also use the onboard camera footage to entice new sponsors and on your website too should you have one. You can even show it off to your mates when you burn it onto DVD or upload it to YouTube!

Choose a single or multi camera ONBOARD ARP and have the abilty to add further cameras and fuctionality at a later stage. You can also power everything from the vehicle if required too!

---

Customer Quotes


"The camera and recorder is absolutely fantastic"

Terry Tompkins - Kartec

"I have been really pleased with the camera, its worked in all weathers, survived a 90mph shunt and works really well as a driver improvement tool."

Lee Griffiths - Hillclimb





---

---

Customers who bought this also bought: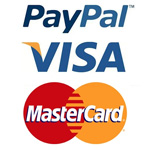 4K Systems
Colliers Street Works
Colliers Street
Oswaldtwistle
BB5 3DE
United Kingdom

Contact Us
Access to and use of this website is subject to our Terms & Conditions and Privacy Policy
© 4K Systems, 2006-2021. All rights reserved. 4K Systems is a member of the 4K Group and part of Cloud39 Ltd.
4K Systems Rated 5 / 5 based on 73 reviews.