Sale Items
---
If we have anything on sale you'll find it below!
AAAAAAAAAAAAAAAAAA
BBBBBBBBBBBBBBBBBB
CCCCCCCCCCCCCCCCCCCCCC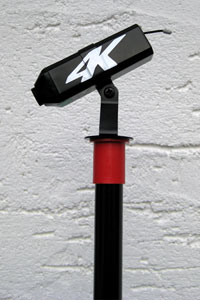 Roof inspection camera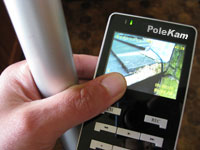 Wireless monitor receiver
A complete PK Pro system as here
These are ex demonstration systems in a used condition but in fully working order with a standard 12 month warranty. They are available with or without a camera pole, If purchased with a camera pole the pole is brand new.
See more details on the system product page here
The lightweight PK Pro wireless camera has its own internal battery and transmits live video back to the receiving monitor (included). This video can be viewed in real time on the TFT screen and also be recorded if required to played back on site or at a later time.
Photograph and Video Function. Recorded files can be viewed on the wireless monitor or if using digital media (memory card) the card can be removed and viewed on a laptop, iPad/tablet, be recorded to DVD or simply be given directly the the client. The system has an optional time/date stamp overlay on recordings which can be required for insurance purposes.
Functionality:
Live video feed

Take photographs

Video recording

Optional time/date stamp

Distributable recording media

Wireless connectivity

Fast connection and reliable signal
Kit Includes:
PK Pro Wireless camera unit (60g)

Adjustable camera mount

PK3 Wireless receiving monitor/recorder.

Charger

Setup instructions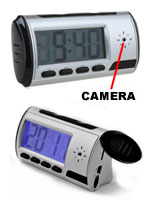 A real functioning alarm clock with its own hidden camera, great for remote surveillance. In motion detection mode the standby time can be up to 1 month!
The Camera can be:
Set to record continuously for up to 12 hours at a time.

Set to record when it senses motion nearby in blocks of 2 minutes (if there is a person nearby for 10 minute it will record for 10 or 12 minutes)

Used to take still photos via remote control.
The miniature pinhole camera lens is located in the centre of the speaker and records onto a micro sd card. Ideal accessory for any desktop at work or home that won't look out of place.
Covert Camera Clock

- Micro Hidden Camera

- Motion detection functionality

- Produces video, audio and photos

- Real alarm clock functions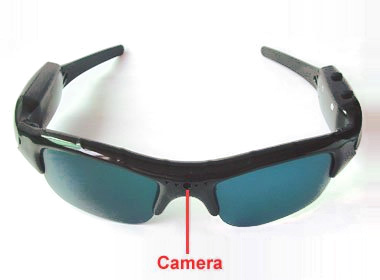 A pair of sunglasses fitted with a mini video camera.
The miniature pinhole camera lens is located in the centre of the glasses and it records onto a micro sd card hidden in the frame. There is also a microphone to record audio.
Great easy to use camera system for cycling, running or any other use.
Find out first, make sure your address is on the mailing list to receive our newsletter and updates!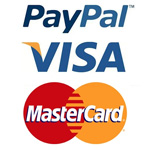 4Kam
Braddan House
Birkacre Road
Chorley
PR73QL
United Kingdom

Contact Us
Access to and use of this website is subject to our Terms & Conditions and Privacy Policy
© 4Kam Systems, 2006-2020. All rights reserved. 4Kam Systems is a member of the 4K Group and part of Cloud39 Ltd.
4Kam Rated 5 / 5 based on 73 reviews.