If you're not sure which microphone will best suit your needs then our HiLo Microphone may be the answer.
It's adjustable meaning it can change its sensitivity so its able to act as either a 'high gain' or a 'low gain' microphone. This is especially ideal if you take part in a number of different activities such as skiing and motorcross!
On its 'Low Gain' setting it can pretty much be adjusted down to 0 so no matter how loud your motor it can cope!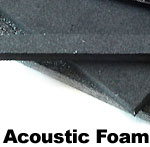 If you have lost your microphone windshield or would like to reduce any audio distortion our acoustic foam should do the trick.
The high density acoustic foam is self adhesive and can be positioned over the microphone head to remove any wind buffeting and reduce distortion. Its supplied in a strip capable of covering a few microphones or can be doubled up if desired.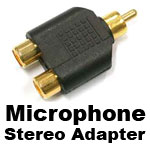 Our packages which come with one microphone are only able to record mono, one channel audio.
If you want to record stereo sound, ie dual channel audio then you can purchase a second microphone or use this handy stereo adapter.
Use of the stereo adapter enables both audio channels to record sound and therefore tends to produce a better overall video.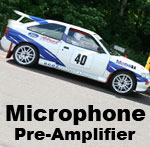 A pre-amp is a device designed to increase the audio level required for line-in. This means that if you have a microphone or other audio accessory where the volume output needs increasing this device will do it for you! This is especially popular for people with Peltor and Stilo intercom systems or radio mics.
This Pre-amp is very easy to use with a simple ON/OFF switch and can boost a single audio feed in stereo or 2 mono audio feeds. It can be powered from either a 9v battery or directly from your vehicle using a 12v connection.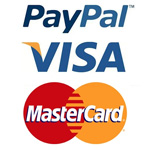 4Kam
Braddan House
Birkacre Road
Chorley
PR73QL
United Kingdom

Contact Us
Access to and use of this website is subject to our Terms & Conditions and Privacy Policy
© 4Kam Systems, 2006-2020. All rights reserved. 4Kam Systems is a member of the 4K Group and part of Cloud39 Ltd.
4Kam Rated 5 / 5 based on 73 reviews.